Let me clarify that we take speculation and even rumors regarding the death of celebrities very seriously. We write entire articles no matter how baseless these rumors are to establish the truth once and for all. Today, we are here to finally address the similar rumors going around about Big Tee from 'Swamp People.'
Is Big Tee Dead?
No, Big Tee is not dead. However, in this case, there was a genuine reason for what led to such speculation. It was a simple case of mistaken identity. Back in 2018, it was not Big Tee, aka Joseph Richards from Swamp People, but another celebrity with a similar name, Big T.
Big T was a 52-year-old rapper most famous for singing the hook lines to Lil Troy's 1999 hit rap song 'Wanna be a Baller.' His real name was Terence Prejean, and we were sad to hear of his death but, at the same time, a little relieved that it was not Big Tee from Swamp People.
Big Tee Injury; What Happened to Him?
It is excellent news that Big Tee is alive, then why was he missing in the 2018 season? The fact that he was actually injured in 2018 further fueled rumors of his death.
What happened to them was nothing but a simple and tiny cut on his foot, and Big Tee treated it as exactly like that, which would turn out to be a big mistake. The cut would go on to get severely infected in a short time.
He spoke about his injury in detail with Monsters and critics.
"I went to another surgery to be debrided again and stitched up," he told the outlet. "A week later I was back in the hospital because a bone in my toe was infected, they left an infected bone in my toe, and muscle…all of what was healed up already."
He seemed frustrated about it as he continued, "They open that back up, and then they put whatever [it is] they put in little kids when they get cut to make the flesh take back together."
So, his injury worsened up than it already was as time went by.
The growing complications on his health completely had him in hospital and medical care for around 12 weeks. And this is why we missed him in the 2018 season for many episodes.
Friends & Family Helped Him.
Tee's prolonged run-ins at the hospital seem like a pain in the neck and especially hard on the wallet. Luckily, Tee has some really loyal friends and community in Breaux Bridge.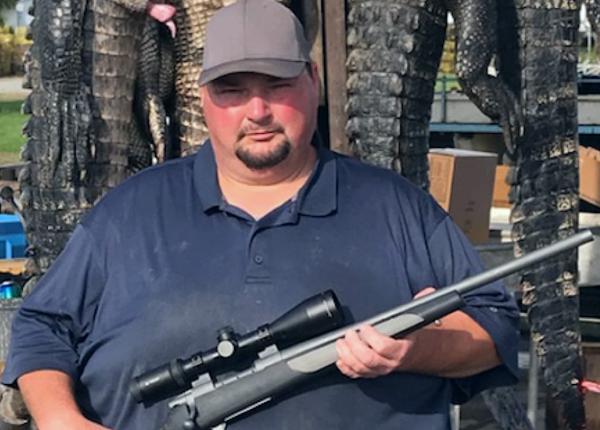 They came together for him, and Bubba Borque even organized a fundraiser at Bubba's Sports Bar. "Between hospital stays, home health nurses & traveling to & from doctor's visits weekly, he hasn't been able to work & he has incurred some pretty big bills on top of his normal bills," read a part of the invitation to the fundraiser.
"BIG Tee has always gone to other bars & benefits & shown his support when he could. Time to pay pack the favor," the fundraiser description continued. We are sure the fundraiser must have served its purpose, if not in collecting enough money then to show Big Tee how much his friends and family loved him.