Brandi Passante is a famous American reality television personality who grabbed international attention for appearing on the show Brandi & Jarrod: Married to the Job alongside her former partner Jarrod Schulz. She is also known for being the main cast of the reality television show Storage Wars.
What Happened Between Passante And Schulz?
On 16th May 2021, TMZ reported that Schulz was arrested and charged with a count of misdemeanor domestic violence battery against Passante. As per the reports, on 30th April, Schulz arrived at an Orange County Bar, where Passante and her friends were hanging out.
The formal couple got into a heated argument. As a result, Passante asked him to leave, but he did not; instead, he started yelling and shoving her twice. Soon after the incident, Passante called the police, but, during the time, Schulz had left.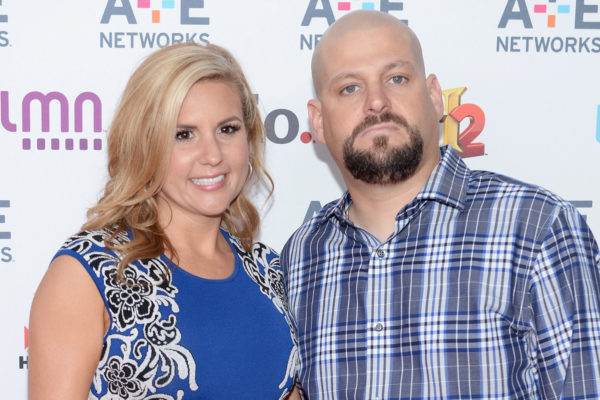 When inquired about the incident, Schulz denied such claims. The television actor even claimed that he did not touch her.
What Is Brandi Passante Up to Now?
One of the best ways to stay updated with Passante's life is to connect her with her verified Instagram account, @brandipassante. She actively updates details of her day to day on her Instagram.
Passante, on her Instagram and interviews, has openly talked about her break-up and how she was handling it. While appearing on The Dad Diary podcast, Passante revealed that they had wedding plans but never married.
As of now, she is just going with the flow and is entirely focusing on her kids.
What Is Her Current Relationship Status?
After separating from long-term partner Schulz, Passante has not been linked with anyone. The television actress was never spotted spending cozy moments with anyone to claim her possible partner.
Passante is leading happy singlehood. It looks like she is having a good time with her children.
Was She Married To Jarrod Schulz?
Regarding Brandi Passante's personal life, it isn't very clear. Many tabloids claimed that Passante and Schulz were a married couple. According to some gossip mongers, they married after dating for two years. They first met in 1999 when they both worked for a carpet cleaning company in California.
There were rumors that they married in a highly secretive wedding ceremony. The former couple shares two children; Camren Schulz and Payton Schulz.
However, later, the couple revealed that they never married each other. But one thing is clear that they were just like a married couple. They even had a storage hunting business together. The former couple accompanied each other to auctions and worked together for years.
Schulz and Passante separated in 2018. The exact reason behind their separation is unknown.
Why Did Brandi Passante Leave Storage Wars?
Brandi Passante and her former partner Jarrod Schulz were constantly in the limelight and were among the most loved bidders in the show Storage Wars.
As per The List, the television personality exited from the show Storage Wars after she and her then-partner Schulz were offered their spin-off show, Brandi & Jarrod: Married to the Job. The show even broadcasted the ups and downs of the relationship.
However, on 12th season 2019 Storage Wars, people were glad to see them back on board Storage Wars. The duo split in 2018.