If you've ever watched the show 'Deadliest Catch,' you're probably aware of the dangerous working conditions that the cast and crew undergo. The crews and casts have to face close calls, injuries, and sometimes even death.
Today, we'll be talking about the five stars of 'Deadliest Catch,' who are no longer with us. Please scroll down to know the cause of their death and when they died. Know everything below:
Deadliest Catch Star Blake Painter.
Blake Painter is one of the cast members to pass away. The television personality died on 29th May 2018, in his Astoria, Oregon home. He was only 38 years old when he died.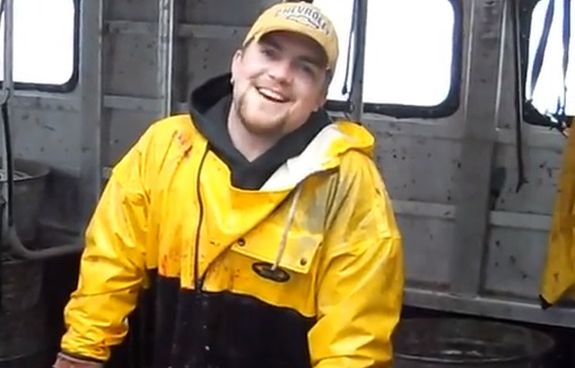 Painter had not made any on-screen appearances since 2007. When his friend did not hear from him, police discovered him dead in his home.
During the time, police were testing substances for narcotics, but they did not suspect foul play. In a similar context, police arrested him earlier that year for allegedly smoking heroin while driving.
Short Biography.
Blake was born on 20th October 1979 in Oregon, Astoria, the United States of America. He was only three years old when he started fishing. His father, Jeff Painter, was the captain of Evening Star. He has a younger brother who is also engaged in the fishing industry.
Painter was an expert crab fisherman who had worked in television shows like the Deadliest Catch, F/V Maverick, F/V Tradition, and F/V Evening Star. He appeared in a total of eleven episodes on the series. He not only received stardom but also was surrounded by numerous criticism.
Blake was single and never made any headlines regarding marriage, dating, and link-ups.
Deadliest Catch Star Keith Anderson.
In the history of Deadliest Catch's cast members, Keith Anderson's death is regarded to be one of the most tragic and haunting. Anderson went missing in 2010 when Jake was the deckhand on the Northwestern. His disappearance affected his son, Jake Anderson, badly.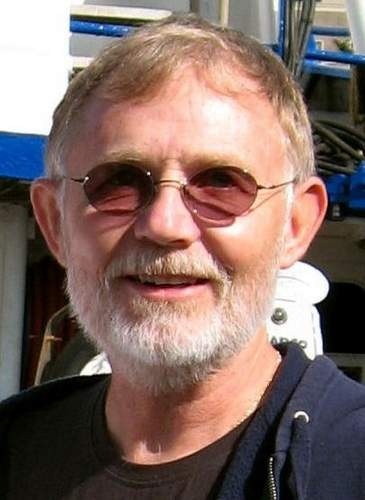 Anderson shared a very close relationship with his family. There were reports of his addiction to Oxycontin after rotator cuff surgery.
Two weeks later, after going missing, his truck was found in the rural part of Washington. However, in 2012, his skeletal remains were found near where his truck was found. A hiker found it. The heartbreaking moment was even telecasted on the Discovery show.
Short Biography.
Keith Anderson was an American reality television personality and fisherman. He is also famous as the father of Jake Anderson. His son is a popular American fishing captain who co-owns the fishing vessel FV Saga. His son has appeared in the television series Deadliest Catch since 2007.
Keith's son is married to Jenna Anderson and has three kids together; Aiden Anderson, Cadence Anderson, and Luca Anderson.
Deadliest Catch Star Nick McGlashan.
Nick McGlashan is the latest Deadliest Catch' cast member to pass away. He died on 28th December 2020 at a Nashville Hotel. It is reported that the late star died from a drug overdose. He was in Nashville to meet his friends.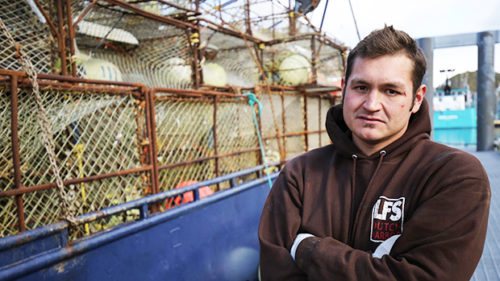 According to The Sun, he died after taking a toxic mixture of methamphetamine, cocaine, and fentanyl. Firstly, he was found unresponsive in a hotel bathroom. Then, when responders tried to revive him with a defibrillator, it went unsuccessful.
As per reports, drug paraphernalia was found nearby him in the bathroom. TMZ reported the death on 28th December, but the cause of death was not revealed. However, the next day, TMZ indicated the possibility of drug involvement as the reason behind his demise.
Short Biography.
American actor and television personality McGlashan was born in 1988 in Akutan, Alaska, the United States of America. The name of his parents is father Bruce Lanford and his mother June Lanford. He grew up with sister Lydia.
As his father was a fisherman, he started working on the boat at a very young age of thirteen.
Deadliest Catch Star Phil Harris.
Phil Harris's news death became huge shocking news for both his fans and people who personally know him. He died on 9th February 2010. He passed away after suffering a stroke while unloading crab in Alaska at the age of 53.
Opening up about his death, his son Josh Harris revealed that the whole left side of his face was paralyzed. The late television personality was rushed to hospital in Anchorage, where he had surgery. After coming out of the medically-induced coma, he died surrounded by family and friends.
After Phil's death, his son Jake Harris was badly affected. His condition got worse, and he became addicted to drugs and alcohol.
Short Biography.
Phillip Charles Harris, known as Phil Harris, was a famous American captain and owner of Cornelia Marie that featured on the reality television series Deadliest Catch. He was born on 19th December 1956 in Bothell, Washington, the United States of America.
Harris was married twice and divorced in the same number. First, he was married to Teresa Harris but later separated. Similarly, he then tied the knot with Mary Harris in 1982 but got divorced after nine years of marital life.
Deadliest Catch Star Mahlon Reyes.
Mahlon Reyes is the second latest death of Deadliest Catch cast. According to the US Today, he died on 27th July 2020. He suffered a heart attack a day before his death. His wife, Heather Sullivan, confirmed the tragic news to TMZ.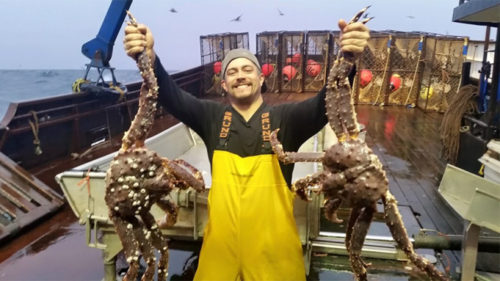 In early 2021, US Today revealed that he died due to acute cocaine intoxication. Also, the source confirmed that the manner of death was accidental.
But, the confirmation of his death comes a week after another co-star, Nick McGlashan, was found dead.
Short Biography.
Mahlon was an American television personality who was born on 31st August 1981. He grabbed attention for appearing in the reality show Deadliest Catch and had appeared in a total of fourteen episodes of the show since 2012. Heather Sullivan was his wife. He was the father of four children.