We take no joy in bringing you saddening news of a celebrity's life. In this case, we even have to bring you the sad news that may change your perception of one of your favorite celebrities. Such is the nature of the news we bring you about, Frank Fritz.
Did Frank Fitz Split from Diann Bankson?
Many people had wanted to know more about Frank Fritz's love life and what happened between him and his fiancé, Diann Bankson. To answer you bluntly, yes, Frank Fritz and Diann Bankson have split. The couple was dating from as far back as 2016.
He even took to Instagram to share a picture with Diann and her daughter Paige from a previous relationship. And also the picture of Paige's infant daughter, Eulalia. He even referred to the baby as his "granddaughter," which was a bold move.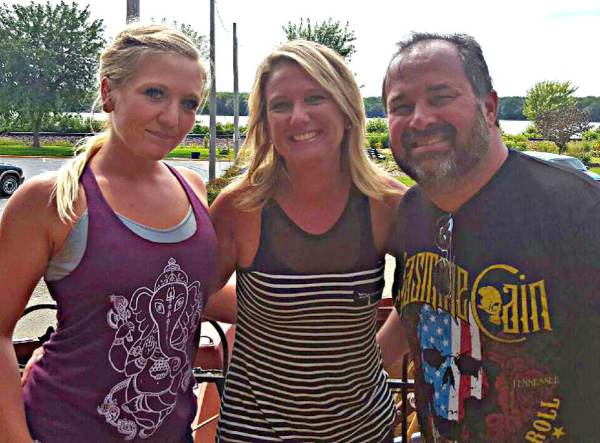 Frank and Diann were engaged in September 2017. However, they split a little over a year into their engagement in November 2018. According to Diann, she wanted to end things after she "walked in and caught him in bed with another woman."
So, Frank being unfaithful to her was the cause for their split, but surprisingly, Diann was able to forgive him, and they reconciled.
Diann's Lawsuit & Final Split.
The story, however, does not end there. After deciding to leave him for good, Diann filed a lawsuit against Frank for negligence on January 27, 2020. Diann explained the event that led to her sudden decision.
She claimed that Frank "had been drinking" with a friend and decided to light up some fireworks. She went inside the home before all this but what happened was that Frank and his friend failed to light up the fireworks.
So, they tried again by placing the fireworks inside "a closed cylinder vintage ashtray." "The firework did not light again and the Defendant just left it in the covered intake ashtray instead of properly disposing the firework," states the court papers.
With no knowledge or warning, Diann used the ashtray to smoke a cigarette. "The ashtray blew up severely burning her hand and arm with third degree burns and burnt off eyelashes and eyebrows," reads the lawsuit about what happened.
Diann further claims in her lawsuit that despite his careless actions and her severe injuries, Frank "refused" to "take her to the hospital". Instead he told her to "toughen up."
Diann was asking $50,000 for Frank being "negligent in the operation of fireworks." We are unsure if they solved the matter privately or Diann lost, but the lawsuit was dismissed in March 2020.
Frank Fritz Sold Their Former House.
Frank later sold their former Iowa house for $358,000. They had bought the house for $355,000 in March 2018. Frank initially put the house up for $379,000 in August 2019 and increased it to $389,000 but had to reduce the price until it sold for $358k.