Jake Harris is a rising American reality television personality and commercial fisherman who appeared in Discovery Channel's Deadliest Catch show. He is also the son of Phil Harris, who was also a television star.
What happened to Jake Harris? Tragic Life.
Jake has been struggling with drug addiction for years, and when his father died on 9th February 2010, things got much worse. He got more addicted to drugs and alcohol.
Jake even admitted that he has been trying to fill the big hole in his heart with everything that is not good for him.
Similarly, in 2013, during an interview with Huffington Post, his brother Josh said that Jake was not doing well with his sobriety. On 16th August 2019, Josh uploaded a picture of two brothers writing #oldybyutgoody #redcarptet.
When Jake first disappeared from the show Deadliest Catch, he reported being in rehab for drug addiction. After that, many thought of him returning to the show, but it seems like there is very little chance of returning to the show.
Jake was beaten, robbed, and left for dead when he rode home with an unknown couple. During the time, he suffered numerous injuries and a severe head injury.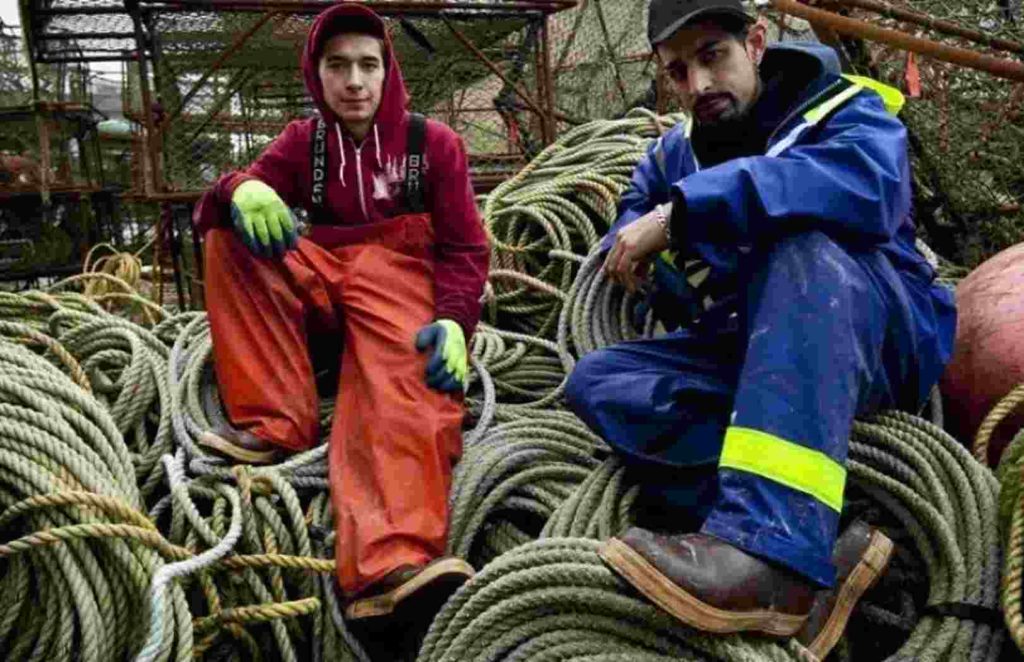 Where Is Jake Harris Now? Why Did He Go To Prison?
Jake's late father, professional fisherman Phil Harris introduced him and his brother Josh Harris on the second season of Discovery Channel's hit reality television series Deadliest Catch. After Phil died, the duo quickly took ownership of their commercial crab fishing boat, the Cornelia Maria.
But, only Josh appears on the show, which made everyone curious about where Jake is. He has not made a television appearance since 2012 after he abruptly left the show.
Sadly, the 34 years old television personality is currently in prison. He is behind bars after pleading guilty back in 2019. The reason is driving under the influence and possession of heroin with the intention of manufacturing and distributing. As a result, on 1st August, he was sentenced to eighteen months.
It Is Not The First Time Jake Was Arrested!
Yes, back in January last year, Jake was arrested after a confrontation with a ranger in Washington's Bay View State Park, leading to a police chase. According to Oxygen, the star kid was driving a motor home when he was arrested. He had more than half an ounce of heroin and other materials that were used for distribution.
The source reported: The scales inside the vehicle had a brown tar-like substance that is consistent with weighing out heroin.
Similarly, he even declined to take a sobriety test. It is known to everyone that Jake has been struggling with addiction for many years. But, until now, he has two DUIs and one reduced DUI.
Speaking up about drug addiction with Dr. Drew Pinsky, Jake revealed that he first hooked on drugs following an injury in high school.
In 2011, he said: I was a skater, and it turned out I wasn't perfect. I broke some limbs is how I got addicted to opiates.
Similarly, Jake has also confessed about his addiction to his father on an episode of Deadliest Catch.
The former television personality was also once arrested for stealing his girlfriend's car. After the two got into an argument, Jake grabbed the keys and ended up in a local parking lot. His then-girlfriend called the authorities. What made it worse was the drugs found in the car.
Social Media Updates.
Jake was previously active on social media, but as he is now trying to put things back together in his life, he has deleted all of his social media. Therefore, he does not own any social media accounts.
The only update of his current situation is that he is behind bars.