A lot of Swamp People stars have left the show. Who can forget Season 6, when the cast was drastically changed, with several cast members forced to leave the show?
One of them was Junior Edwards. Well, it wasn't just Junior Edwards but his entire family that left the show.
What Happened to Him?         
It seems like many cast members who have left Swamp People ended up having some tragedies and problems. Junior Edwards also had a similar fate. Nothing happened to Junior, but unfortunately, he lost one of his sons, Randy Edwards, in 2018.
"It is in deep sadness that I make this post. Junior and Theresa's son, Willie's brother, Randy passed away in a vehicle accident early this morning. Randy was 35," the family shared their devastating news on Junior's Facebook page.
"Please keep the Edwards family in your prayers and also please respect their privacy at this time," they added in the post. Randy Edwards died aged just 35 years old in a car accident on September 15, 2018.
The police reports recorded the crash to have occurred in the early morning hours, and they suspect that Randy may have been driving under the influence, which led to him crashing in the utility pole.
"The State Police investigation revealed that the crash occurred as Edwards was traveling southbound on LA 74 in a 2002 Chevrolet Silverado when he failed to negotiate a left-hand curve," the report continues. "Edwards' vehicle traveled off the right side of the roadway and struck a utility pole. Edwards' vehicle began to overturn after impact, causing him to be ejected."
Randy leaves behind his own family, including his wife and three children.
Junior Edwards Now.
Junior Edwards's early life and biofacts are greatly missing from our books. All we know is that he was the star of Swamp People from 2010 to 2016. He was one of the show's main stars appearing in over 100 episodes in his tenure there.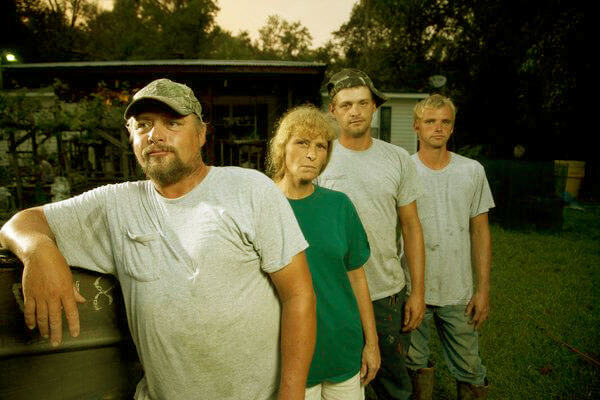 He had two sons, Willie and Randy Edwards, who he taught how to hunt gators, and they became his co-stars on the show. He is a married man, and his wife's name is Theresa Edwards, but details of his married life are also equally unknown to us.
Sadly, we have very little to go on about his current whereabouts now. He is pretty active on his Facebook page, where he mostly post pictures and statuses about alligator hunting and other hunting and fishing activities.