Remembering Nick McGlashan still leaves a bitter taste in the mouths of many fans of the 'Deadliest Catch.' Nick remains one of the most tragic celebrity deaths we have had to experience among the cast.
What happened to Nick McGlashan?
Nick McGlashan passed away on December 27, 2020, in a hotel in Nashville, Tennessee. McGlashan was only 33 years old at the time of his death, which the Davidson County Medical Examiner confirmed a couple of days later on December 29.
"Our deepest sympathy goes out to Nick's loved ones during this difficult time," read the Discovery released statement.
"Nick came from a long line of crabbers and was known for his great depth of knowledge. He also had a sharp sense of humor even in the most difficult conditions. He will be deeply missed by all those who knew him."
Nick McGlashan, who was in Nashville to visit some friends, was unresponsive on the hotel's bathroom floor. McGlashan's exact cause of death was not revealed right after.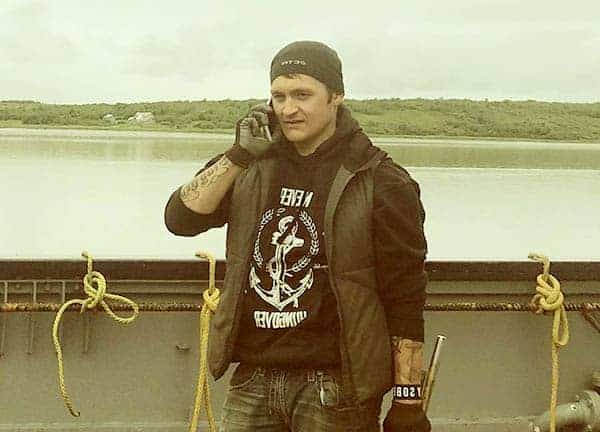 Cause of Nick McGlashan's Death.
The cause of Nick McGlashan's death was only revealed earlier this year in March. And it was caused by a drug overdose. McGlashan's autopsy report states that he had a "toxic mix of methamphetamine, cocaine, and fentanyl," in his body which was the cause of his death.
OD was suspected to be the cause of his death after drug paraphernalia was found "nearby" in his bathroom. As the medical examiner's report also marked, "the decedent had a known history."
Nick McGlashan's history with drugs was not a secret as the 33-year-old was quite open about his battles with addiction. He was incredibly candid about it in an article he wrote for Chosen Magazine titled 'The Deadliest Disease.'
In the article, McGlashan did not shy away from listing alcohol, heroin, and methamphetamine as the substance he's abused. He also reveals in the article that it wasn't until he almost OD'd on three separate occasions that he was finally seeking help in September 2016.
It was also documented in season 13 when he was kicked off the boat to get the necessary help for his addiction.
"My life went from Bering Sea badass to full-blown junkie very rapidly. Hidden from me was that passion I had for life," he wrote in the article. "Taken from me was my ability to live. I was at war with my addiction and it was winning."
His Discovery Bio also mentions his addiction but explains that "though he's had his ups and downs, Nick has battled endlessly to stay sober and embrace a new sober lifestyle and is now so committed to his recovery that he inspires others in their own."
Nick seems to have fallen back to his old ways sometime in the middle, which led to his end.