You must have seen the father-son duo RJ and Jay Paul Molinere hunting gators if you have watched History's reality series 'Swamp People.' This show isn't like other normal shows. The show documents the lives of people who live out in the Louisiana swamps. Let's get the details of RJ and Jay Paul Molinere.
Who Are RJ and Jay Paul?
RJ Molinere is one of the best gator hunters in Louisiana. He has been in this business for a long time. RJ is a tactical genius, while his son, Jay, is a sharpshooter. The father-son has captured many alligators to date.
RJ learned the skill of tracking and hunting alligators from his mother. RJ is an arm wrestler. He is a four-time world champion. Additionally, he won eleven National Champions, two GNC champions, and two Arnold Classic champions. He was inducted into the Louisiana Arm Wrestling Hall of Fame in 2020.
He is an alligator hunter, and now he has passed on his skills down to his son Jay Paul Molinere. Jay walks into his father's step and becomes a gator hunter. He didn't go out into the swamp with his father from a young age, but he was obsessed with boxing.
At the age of 10, Ray was injured. A malfunctioned jet ski hit him that caused an 8-inch fracture. Jay was in a coma for three days. Luckily, he regained his consciousness and the ability to speak.
After his recovery, Jay returned to sports and continued his career. He has won several boxing championships. Additionally, he participated in over 30 amateur MMA bouts. In 2008, Jay won a Gulf Coast Boxing champion.
The father-son has become a fan-favorite as they show their hunting skill. RJ and Jay appeared in season 2 of Swamp People. They left the show in season 10; since then, they haven't returned to the show.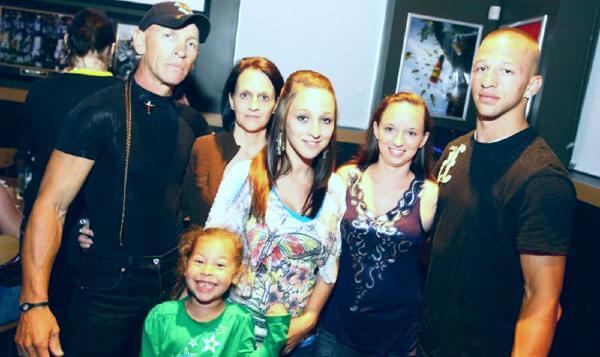 What The Father-Son Duo Up to Now?
It seems RJ and Jay are pretty busy in their life. His longtime girlfriend, Ashleigh Price Molinere, is his wife now. They have three kids. Jay is a family man and vows to protect his family.
RJ's estimated net worth is $700,000, while Jay's net worth is said to be $2 million. The father-son has their company named 'Rising Sun Bowfishing and Swamp Tours.'
In 2013, RJ and Jay allegedly assaulted a man with a beer bottle. They attacked a man after getting into an argument with him on a stretch of Louisiana highway. They were battery charges and released on $1,000 bail.