'Street Outlaws' has its share of ferocious racers. But outside of racing, most of these men are just simple family men. Let's take Ryan Martin as an example. He may be the driver of the formidable Fireball Camaro and owner of B&R Racing in the show.
But back home, he is just a family man and a happy one at that.
Is Ryan Martin Married?
Ryan Martin is not married, but don't let that fool you. He's in a long-term relationship with Cherish Casey. A couple of months from now, the couple would be celebrating six years of togetherness.
We remember because just last year, in August of 2020, they celebrated their fifth anniversary. Cherish Casey took to Instagram to share their celebration. "Happy Anniversary my love. Five years of nonstop crazy, and I wouldn't change it for the world," she wrote in the caption alongside a photo of the two.
Around a year before that, she commemorated their anniversary then too, revealing to us how the two had actually first met on a blind date. "I'm so grateful I went on that blind date with you (back then if you googled Ryan Martin nothing came up)," she wrote on Instagram in 2019 about the 43-year-old. "You are the best thing to ever happen to me, thank you for making all my dreams come true."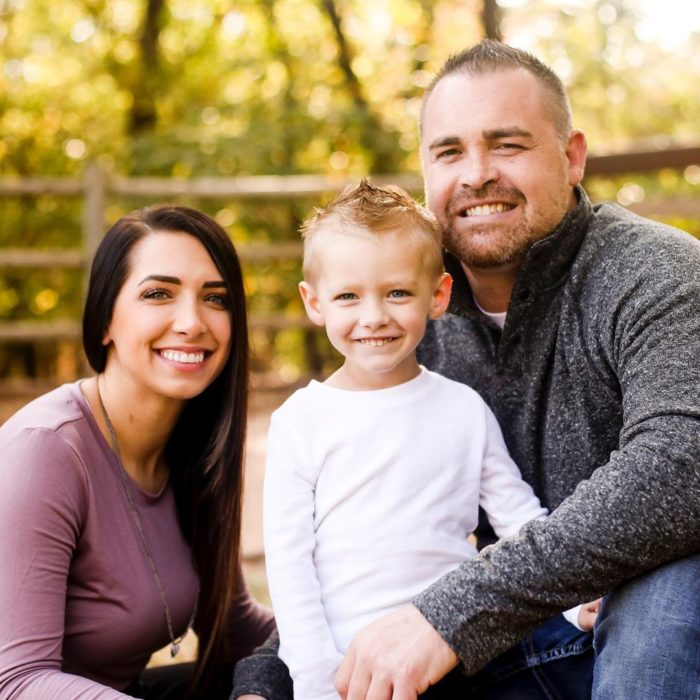 The couple is also already parents to a son named Dax, and the family is living happily in Oklahoma City. You can find out more about their family life together in Cherish Casey's Instagram account. Her Username is similar to that of her partner, @MommaFireball, to Ryan's FireballCamaro.
Cherish Casey also seems to have a passion and career in working with cars as she often appears alongside her husband in the racing tracks. Ryan has also shared pictures of her working on cars at his shop, B&R Racing. It certainly seems like Ryan may have found the perfect partner.
We are as puzzled as you about how the couple has yet to get married. Maybe they don't give weddings the same importance as social and cultural norms want people to.
They seem to be happy with their relationship just as it is and who are we to say something else? Let's hope the family keeps going just the way it is.
Net Worth.
His net worth as of 2021 is around $2 million.