Jarrod Schulz is a famous American reality television personality and entrepreneur who grabbed attention for his marvelous work on the A&E Network reality television series 'Storage Wars.' Besides his on-screen career, he is also a fashion designer and owns the clothing line Outlaw Apparel.
Is Jarrod Schulz Arrested? What Happened Between Jarrod And Brandi?
Back in May 16, 2021, the Storage Wars' actor was arrested and charged for misdemeanor domestic violence against his ex Brandi Passante. As per TMZ, on April 30, the latter, along with his friends, were handing out at an Orange County Bar when Schulz arrived.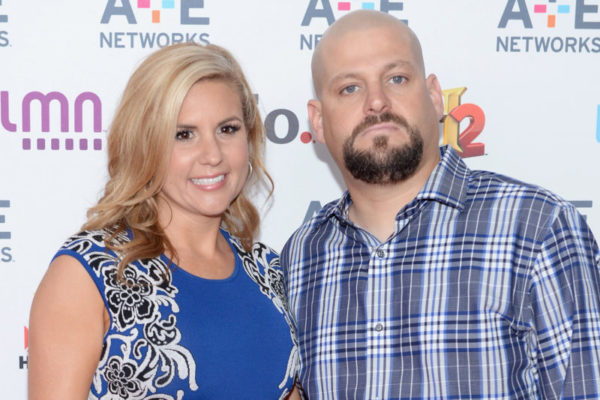 The source revealed that things got heated in-between the couple. When Passante asked him to leave, he did not go. Soon after, Schulz started yelling and shoved her twice. Then the police arrived at the scene, but Schulz had left. When officers contacted the entrepreneur, he denied claims admitting that he did not touch her.
Schulz And Passante's Married Life And Divorce Issues.
The former couple first met back in 1999 when they worked for a carpet cleaning company in California. It did not take long for Schulz and Passante to start dating. Then, they moved together in their house in Lake Forest, California.
It is still a huge confusion whether Passante and Schulz tied the knot or not. Some sources claimed that they did not tie the knot. Whereas, as per some gossip mongers, after dating for around two years, they took their relationship to the next level. They got married in an intimate secretive wedding ceremony. Together, the pair welcomed two kids; Camren Schulz and Payton Schulz.
Schulz and Passante started a storage hunting business together. They even accompanied each other to numerous auctions and even appeared on the Storage Wars together. Considering their popularity and hard work, they even established their show named Brandi and Jarrod: Married To a Job.
Professional Career and Net Worth.
Schulz started his professional career as a sales office manager at a carpet cleaning company in Tustin, California. In the early 2000s, he started his mortgage business. Unfortunately, the business collapsed. In one of the interviews, Schulz even revealed that he was unemployed for a while.
It was his aunt who advised him to take part in storage auctions. As per her suggestions, he soon opened a Now and Then second-hand store along with Passante in Orange County, California.
However, Schulz grabbed attention for appearing in the famous television show Storage Wars. Besides this, he is also a fashion designer. He is the founder of Outlaw Apparel with his friend. They in the initial phase only created a few clothes and stickers for themselves and kids, but as their clothing line grew soon, they started designing clothes for men, women, and children.
As of 2021, Jarrod Schulz's net worth is reported to be around $3 million. A couple of years ago, he was worth $2 million. In 2016, his net worth was $1.5 million. He earns an average salary of $30 thousand.