Bad health can hamper a lot of good things in your life, including your career. It is something that Frank Fritz from 'American Pickers' knows all too well. His bad health and other life problems have kept him away from his career obligations for quite a long and today, we discuss them in detail.
Why is Frank Fritz not in the Current Season?
It was a nail-biting experience for the fans as they anticipated the delayed premiere of season 22 of the series. The COVID pandemic posed a severe problem for the production of the new season. It was threatening the foreclosure of the entire series that has been running for well over a decade.
So when it premiered in February 2021, fans were disappointed to see that Mike Wolfe was hosting the episodes alone. It was first announced that safety restrictions put overdue to the pandemic made it impossible for Wolfe and Fritz to shoot together.
Therefore, Wolfe was left quarantining in Leiper's Fork, Tennessee. This place is about a 40-minute drive from his Antique Archaeology store in Nashville. Similarly, Frank was also stuck quarantining in his home in Davenport, Iowa, and left to run the other branch on Antique Archaeology just a 30-minute drive away in LeClaire, Iowa.
So, many media publications speculated that the two would be shot separately for the series. But Fritz ended up not appearing in the latest season. Mike Wolfe only later answered fans dying to know what happened to Frank, saying that he was currently recovering from back surgery.
Mike did not think it necessary to detail why he needed to undergo surgery. And that is the only reason we know why Frank Fritz is not in the new season of American Pickers.
Could Issues with Ex-fiancé be the Reason?
Fans were obviously not happy to hear such an undetailed reason. They speculated that there has to be something else. Recently, the Sun pointed out that Frank Fritz was having problems with his ex-fiancé, Diann Bankson.
Some people may be aware that Diann Bankson sued Frank for negligence on January 27, 2020, after fireworks injured her. The lawsuit details that Frank Fritz and a friend in a drunken state had tried to burn some fireworks but failed.
So, they put the fireworks in a "closed cylinder vintage ashtray" and tried lighting it up but failed again. They then left it there instead of disposing of them responsibly.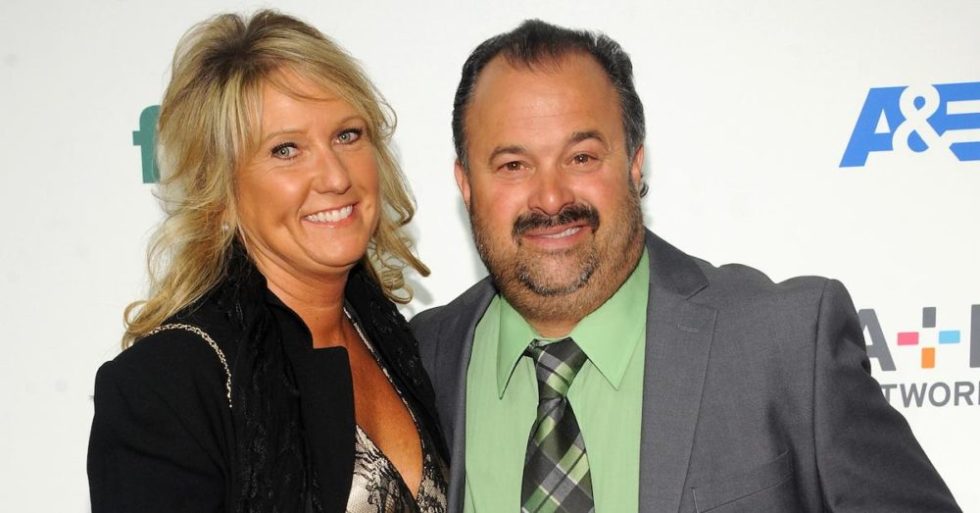 Diann, who had gone to sleep before her ex's shenanigans began, was unaware of this and used the ashtray to smoke. This caused the fireworks to light up and explode, severely injuring her hand and arms with 3rd-degree burns and burnt off her eyelashes and eyebrows.
The lawsuit must have later been settled privately, as it was later dismissed in March 2020. Diann, in her lawsuit, also stated how after getting engaged to Frank in 2017, she "walked in and caught him in bed with another woman" in 2018.
But the lawsuit seems to have been settled over a year ago. Therefore, it probably didn't play a role in his dismissal from the show.
Frank's History with Crohn's
Many fans also know that Frank Fritz has a history of Crohn's disease. Being incurable, Frank has learned to keep it in check and work around it. He follows a good diet and exercise routine, because of which he has also seen a significant weight loss since the start of the show.
But it is old news now and is unrelated to his current absence.