It is astounding how many people know Mitchell Guist from 'Swamp People' despite his short run on the show. Sadly, we did not get to know or see much of Mitchell Guist as he left this world within a couple of years after appearing on the show.
How did Mitchell Guist Pass Away?
Yes, Glenn Guist's brother passed away on May 14, 2012, at a very young age of 47 years old, following a seizure and heart attack at the Belle River near Pierre Part. He was told to have died of "natural causes," although the exact cause of his death remains under a bit of speculation.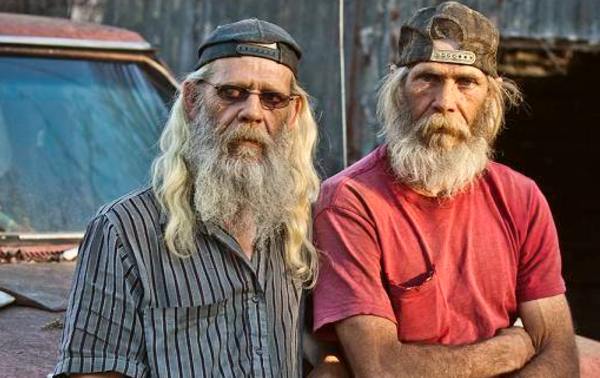 Guist had just finished working on a houseboat at the time of his death and had fallen backward in his boat. His autopsy reports confirm that he suffered a seizure, but it is unknown if the seizure led him to fall on the boat or if he suffered a seizure after he collapsed there.
He was with a companion who chose to be unnamed to the media that found him in that state on the Intercostal Waterway, 75 miles from New Orleans. This anonymous person tried to resuscitate Guist using CPR as he instructed Guist's wife, also in the premises, to call 911, according to Assumption Parish Sheriff Mike Waguespack.
The 47-year-old was taken to Teche Regional Medical Center, where he was officially pronounced dead.
Reactions to his death.
Brian Catalina, the executive producer of 'Swamp People' came forward to say what he felt about the loss of a cast member. "Right now, we're thinking about him almost every minute," said Catalina. "We've lost a really important part of our family and a treasured friend."
Catalina also talked about how hard the loss must be on Glenn Guist above everyone else since they were so close to each other. "The two were inseparable. These guys were born in the same house that they both still lived in, up until yesterday. They were two peas in a pod for sure. Neither had ever married. They were just as brothers as you could be," said Catalina.
Fans also were upset to hear the news and expressed condolences online. "RIP Mitchell you were one hell of a swamp man and inspired people like me. Prayers go out to Glenn and the Guist family. May his legacy live on," read a comment on Facebook.
"May the king of the bayou welcome you home," read another.
Did Glenn Guist leave because of his Brother's Death?
Glen Guist continued to appear on the series even after losing his brother, Mitchell. Both the brothers made their debut in season 2 back in 2011. Sadly, Mitchell left us after the very first season.
Glenn Guist eventually left the series in season 9. There was no exact reason he could've left the show, but many attributed that perhaps Mitchell's death was the reason.
However, there is a very low chance that the tragedy of losing his brother would haunt him to leave the show after so many years in 2018. For whatever reason, he has left, and we now miss both the Guist brothers in the show.